Worship is at 10 AM beginning June 1. Waiting for the Canonicus bus.
Car Wash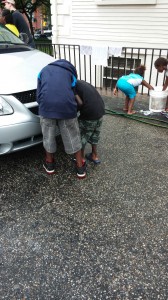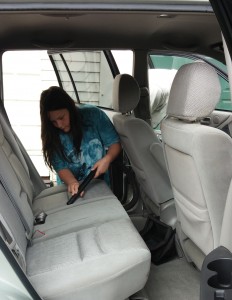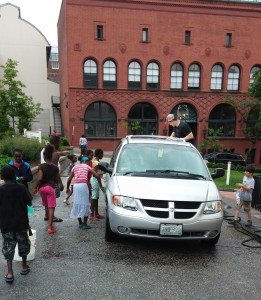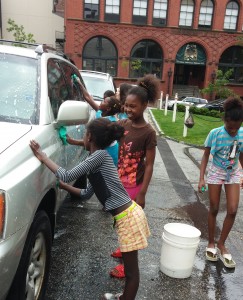 Saturday, June 14, the youth had a car wash to raise money so they could spend a week at Camp Canonicus. Thanks for your support.
Help us send kids to Camp Canonicus

We have 21 young people from refugee families who would like to attend Camp Canonicus for a week this summer. Last year we were able to send 15 children, we will need help to send 21. You can donate online via our website or send a check made out to FBCIA with Camp Canonicus in the memo line. In addition to camp fees we provide sneakers, swimsuits, towels and other essentials for many of the children. Thanks for your help.
FBCIA Cookbook
We need your favorite recipes for the 2nd edition of the FBCIA cookbook. Please give your recipes to Eva Adodoadji, Ken Clauser, Ann Marie Bausserman or Linda Bausserman before the end of July. During the summer, they will be compiled with artwork from our Sunday School to create a new cookbook. Proceeds from the cookbook will be added to the missions trip fund. We will be returning to LaRomana, DR in January 2015.
PICA
The Fourth Sunday of the Month
Bring your nonperishable food items to church any Sunday, they will be presented on the fourth Sunday of the month for the Providence Intown Church Association Food Pantry.