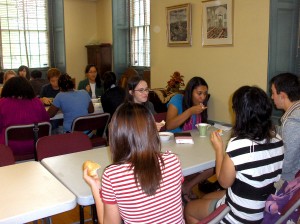 The college class meets each Sunday at 10 AM.
We know it's early so coffee, tea and pastries are provided.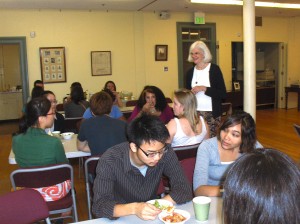 Schedule:
Resumes Jan 12.
During the month of January (Jan 12, 19, 26) we will be discussing making choices and Gods will. We will look at Biblical characters from both the Old and New Testaments and their processes of decision making.
In February (2, 9 16 and 23) we will talk about spirituality and the arts and will be joined by several visual and performance artists who will share the relationships between their artistic expression and their spiritual journeys.
Periodically we send information to college students on upcoming events. If you like to be included email Linda Bausserman.