It's Camp Time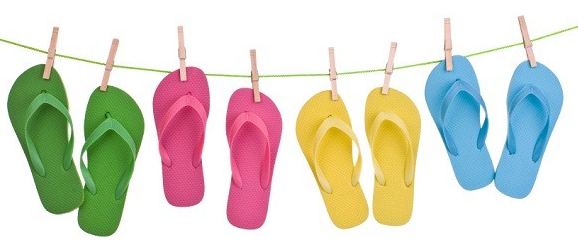 It's summer again and that means it's time to raise money to send our refugee youth to Camp Canonicus. 6 years ago we sent 4 girls from Eritrea and 2 girls from Liberia to camp for two weeks. Word spread and this spring, camp applications were given to 30 children from Eritrea and Congo. For some this will be their first camp experience, for the others, it's something they've been looking forward to since last summer.
One week of day camp is $230.00 One week of resident camp is $340.00. Donations in all amounts are welcome. You can pay for a week, a day, or provide money for a daily snack at the camp store ($10/week) or give any amount you choose. Monetary donations can be made by writing a check to FBCIA with camp in the memo line.
We will also need sunscreen, bug spray, flashlights, lunch boxes and water bottles. These items can be brought into church anytime between now and July 9. We will be looking for people who can drive children to camp on Sunday afternoon and pick them up on Friday afternoon. Dates will be announced soon.
Thank you for your continued support of this program. It has been a blessing to the children, to the camp and to all those who have been involved in providing this opportunity to these young people.
If you would like to help, write a check to FBCIA with refugee in the memo line and mail it to FBCIA, 75 North Main Street, Providence, RI 02903 or give online via this website.
Lucas Update
About a year ago Lucas, Abala and Asende arrived in the US from the Congo. Janet Kago, brought the brothers to our attention in September when Lucas, who at 18 was his brother's guardian, was working full-time instead of finishing his last year of high school. We made the decision to join the effort to pay the living expenses of the boys so Lucas could continue his education.
Lucas continued to work part-time and went to school full-time. When the head of the Hendrick Home in Abilene TX was visiting Pastor Jamie, he saw our request for funding on the FBCIA web site and offered the boys a place in their facility.
Hendrick Home for Children raises children in a safe and loving Christian environment. The children are reared in an atmosphere of spiritual, physical, emotional and intellectual growth. They enjoy participating in all academic and extracurricular activities of their public schools. Their vacations include activities such as water and snow skiing, competitive horse shows, camping in the Big Bend of Texas and fishing in the Gulf of Mexico. Since 1939, Hendrick Home for Children has been a safe and loving "home" for thousands of children after living their early lives in poverty, abuse and neglect.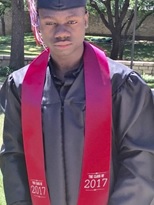 In February, the boys moved to Abilene where they live in a group home with five other boys and house parents. Lucas was able to attend a school that allowed him to learn at his own pace and on June 4, he completed his first educational milestone by graduating from high school. He will attend a community college in Abilene in the fall and then plans to transfer to a 4-year university where he wants to study medicine. He will live in an apartment at the Hendrick Home so he will still be near his brothers.
Abala and Asende completed their freshman year of high school. Abala will be a lifeguard this summer and plans to play football when he returns to school in the fall. Asende will join the soccer team.
Thank you to everyone who provided support for this family. Please continue to pray for them as they explore the opportunities that come their way and adjust to their life in the United States.