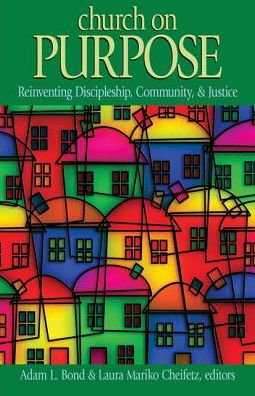 Jamie Washam, our newly called pastor, has written "Behold! I Am Doing a New Thing: Rivers in the Wasteland," a chapter in the new book from Judson Press entitled Church on Purpose: Reinventing Discipleship, Community, & Justice.
Rev. Nannette Banks from McCormick Theological Seminary writes "Church on Purpose brings many previously unheard voices into the public conversation. Bond and Cheifetz have offered the church and church leaders a gift: the powerful insights of younger, emerging leaders about ministry…"
It is available from Judson Press, Amazon and Barnes and Noble.