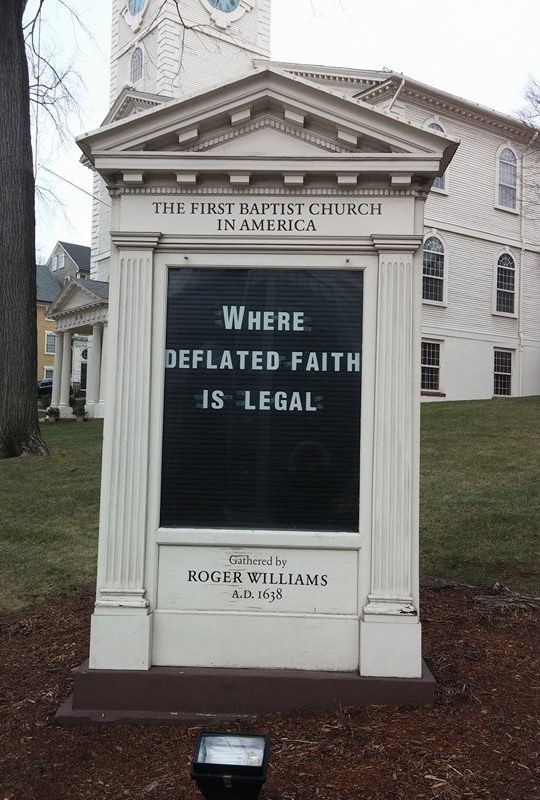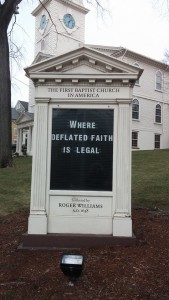 It seems football can make us into a news story. Last year Dan's "Go Broncos" sign went viral. This year Tom's sign about deflated faith made the news on local television stations
ABC6, and FOX. It was also in the Providence Journal
While the sign was inspired by the news, people who aren't sure about their faith are invited to join us. We are all on a journey.
And, for the record, Tom McKibbens, our Interim Minister and former college football player, is a Pats man.