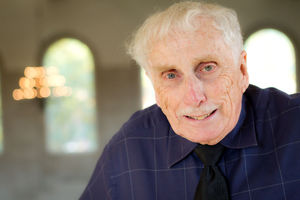 On July 4, James M. Dunn, former executive director of the Baptist Joint Committee for Religious Liberty and a great friend to American Baptist Churches, died. Dunn served the Baptist Joint Committee from 1981-1999, advocating for religious liberty and separation of church and state.
Those of us who have been around here for some time know that JamesDunn was a great friend of this church and preached here on several occasions. Dunn was profound and funny, and he was the one who said, "Baptist have only one creed, and that is – Nobody can tell me what to believe, except Jesus."
Read the news release from American Baptist Churches USA
Listen to the sermon he preached at First Baptist in America on Religious Liberty Sunday, July 7, 2013.