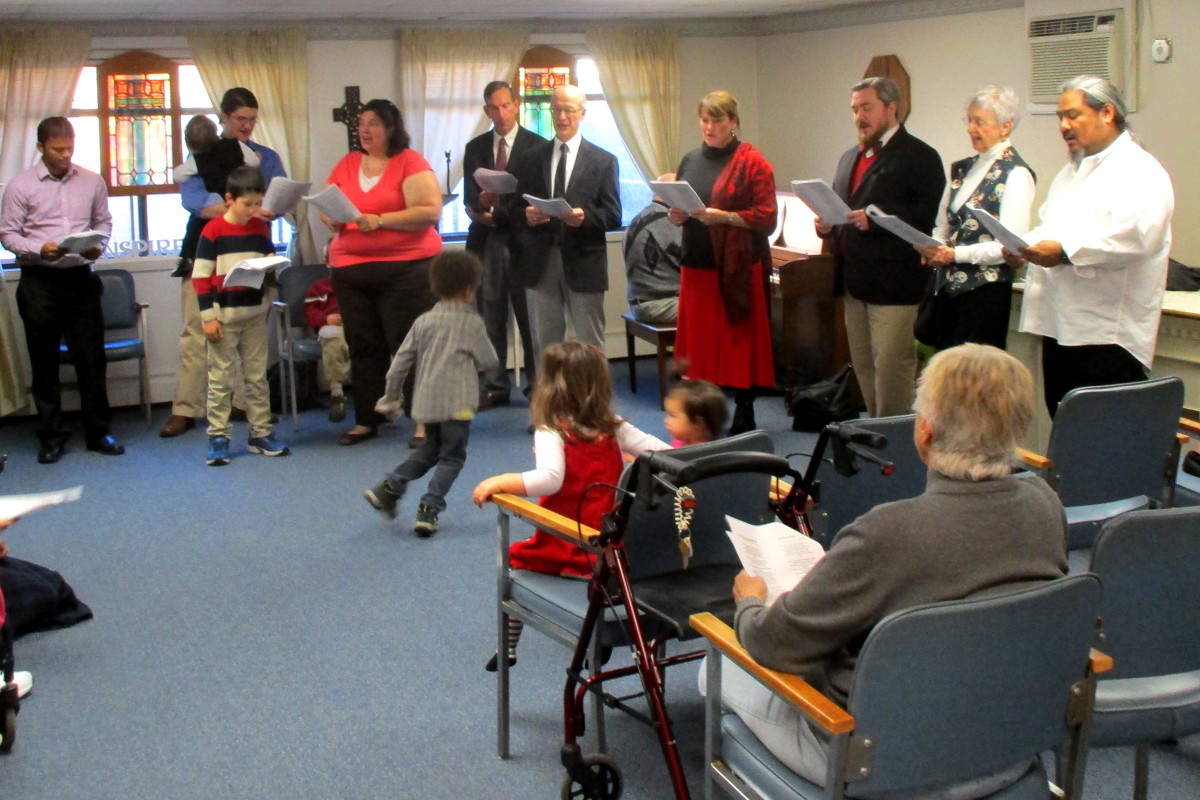 After church on Sunday and a lunch of squash soup, a group visited Tokwotten on the Waterfront in East Providence and the John Clarke Retirement Center in Middletown to carol for some of our shut-ins. Stephen Martorella accompanied the group and entertained the residents at John Clarke before the caroling began.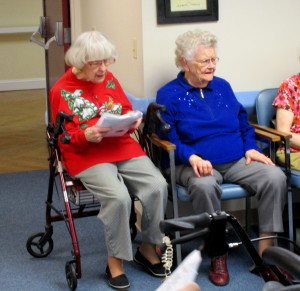 Juanita Bedard (on the left) and her good friend Clara Motter, the widow of Eugene Motter the former executive minister of ABCORI, were among the residents at John Clarke. The group singing and the dancing of the young brought Christmas joy to all.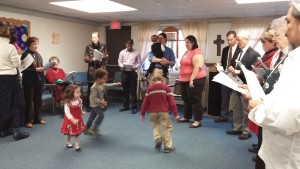 Jamie's sermon on Sunday was "Prophet of the Most High". Listen to it now.