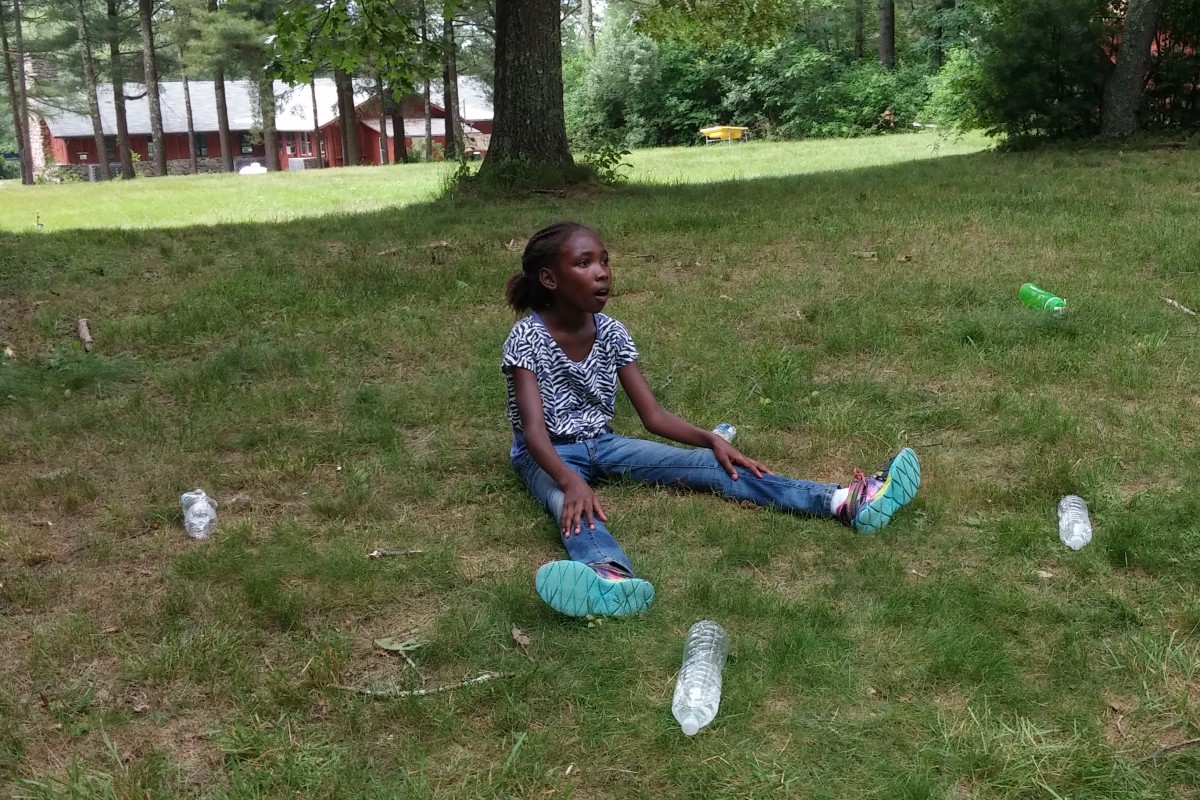 It's still January and the snow is falling, but it's not too early to start thinking about sending kids to camp.
Three years ago, we sent 7 refugees from Eritrea and Liberia to Camp Canonicus in Exeter, RI for a week. They enjoyed the outdoors, they swam in the lake, they learned about God, they made friends and were able to be kids. Last summer, we were able to send 26 children to Canonicus for a week. This summer our goal is 50 refugee children.
Most of these young people spent time fleeing war or government persecution in their native country or were born in refugee camps. They live in South Providence with limited opportunities. They lack green places where they can run and play. Many of them act as translators for their parents and as such are involved in discussions, an average young person would never hear.
It cost $250.00 to send a child to day camp for a week. The average resident camp is $350.00. Children over 12 must attend resident camp and some of the 10 and 11 year olds would like to stay over. When we pick kids up at the end of a week at camp, their first question is, "Can I go back?' We want to say yes to the children who have already attended Canonicus and we want to send their friends who said, "Why didn't I get to go?"
As Liliane, a political refugee from the Congo, so beautifully expressed…"Maybe you may think that you just donate, that is all, but that is not the case. YOU ARE CHANGING LIVES, YOU ARE INSPIRING PEOPLE. You are inspiring the future teachers, doctors, social workers, why not ministers of tomorrow.
You are making the glory of Our God manifest to so many and we are thankful. Words will never be enough to tell fully what the heart might have but it just reflects what it is in."
Donations can be sent to the First Baptist Church in America, put "Canonicus" in the memo line, or t0 Camp Canonicus, 54 Exeter Road, Exeter, RI 02822 put "refugee children" in the memo line.