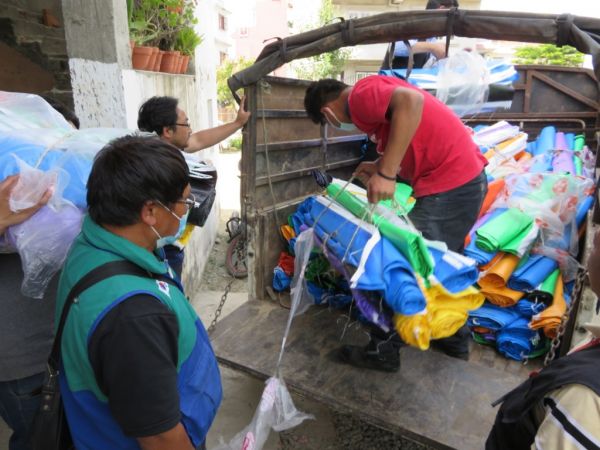 Baptists of Nepal continue to provide assistance to communities affected by the April 25 earthquake that devastated parts of the South Asian country, including the capital, Kathmandu.
The Nepal Baptist Church Council (NBCC), a member organization of the Baptist World Alliance (BWA), is leading the response on behalf of Nepalese Baptists.
In addition to providing immediate food, shelter and medical assistance, NBCC is also offering trauma healing and spiritual support.
John Narayan, coordinator of the NBCC Disaster Response team, told the BWA that he, his family and other Baptist Christians are "also experiencing life under the tent here in Nepal." Narayan was referring to the tent that they established in Kathmandu, in collaboration with Hungarian Baptist Aid Rescue 24, to offer immediate relief to earthquake victims.
Up to the time of reporting, some 540 tents were distributed to earthquake victims while 245 persons had received medical attention.
Other areas receiving assistance from the NBCC included Sankhu, Manikhel, Bukhel, Chaughare, Chhampi, and Sanogaun, all of Lalitpur district.
Read more about the work of the Baptist Alliance in Nepal.
Any donation to our church's One Great Hour of Sharing offering in May will go toward relief efforts. If you want your money to go directly to the Nepal relief work, just mark your check "OGHS-Nepal Earthquake Relief" or give online.